Love Barbeque? Can't get enough of the myriad of sauces and dips for wings, and the delectable, mouth-watering and, sometimes even, wacky flavor combos? Then the WingFest on Hilton Head Island is a great event for you. Located at Shelter Cove Community Park along the water, WingFest is an event that has been going on for years in the Hilton Head Community and is a great event for locals and visitors alike.
So what exactly is WingFest, you ask? WingFest is a food festival where 15-20 local restaurants will cook their hearts out to serve the community their best wings, in hopes of being crowned as having the Best Wings on Hilton Head Island. Beyond the food and drinks, which there is plenty of, there's also great live music by local bands. There's no better combo than wings, a cold beer, views of the ocean and sunset, and live music playing in the background!
The Details:
Date: Saturday, March 25, 2017 11:00 am – 5:00 pm
Admission: $7 and free for kids 10 & under and food/beverages available for purchase. The money made at the festival benefits the Hilton Head Island Rec Center!
Bands Schedule:
11 – 12:45 pm
Souls Harbor Trio
1:15 – 3:15 pm
Deas Guyz
3:45 – 6 pm
Matt Parker & the Deacons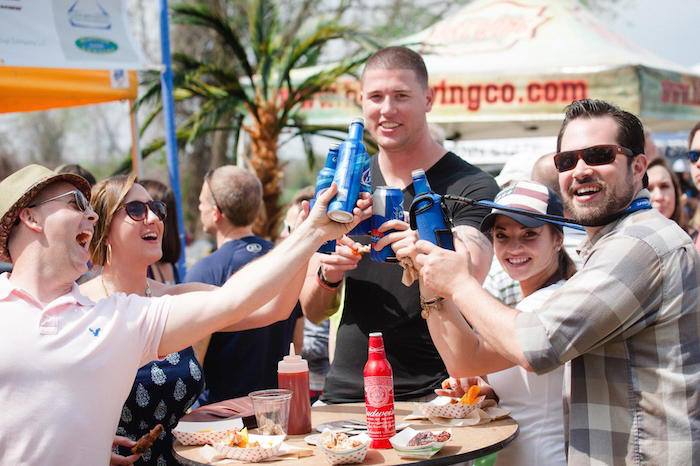 This is a great full day event out along the water, and will be a perfect community event for you and your family to live like locals on Hilton Head Island– and chow down on some seriously good southern BBQ! If you're hoping to make it to the island for the event, stay in one of our vacation rental homes or villas! Our properties in Palmetto Dunes would be perfect for this event, as Palmetto Dunes is just across the street from all of the festivities at Shelter Cove and a free shuttle runs from PD to the Community Park!