#1 Harbour Town Marina
Located in Sea Pines, Harbour Town might just be the most iconic landmark in the Lowcountry. Harbour Town is filled with activities, restaurants, and shopping as well as beautiful yachts in the harbor. It is home to the Heritage Classic Professional Golf Tournament where every year people from all over the world come to watch talented professionals compete on the Harbour Town Golf Course.
#2 Shelter Cove Town Center
A relatively new location on Hilton Head Island is the Shelter Cove Town Center located just down the street from the Palmetto Dunes Resort. The Town Center has a great venue for shopping and quality dining not to mention a vast array of festivals, live music and events in the Community Park Area.
#3 Lawton Stables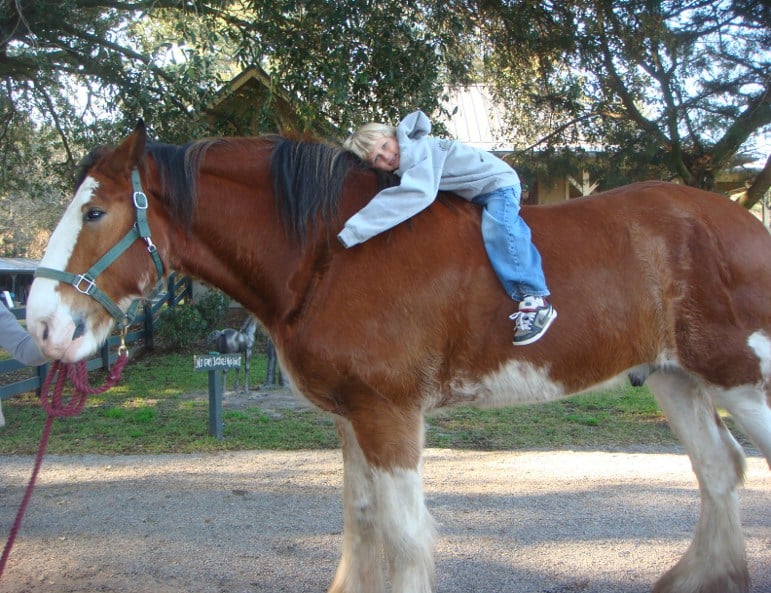 Tucked away deep into the Sea Pines Plantation is Lawton Stables. Tourists and guests are often seen riding horseback from Lawton Stables and around the plantation.  It is a great place for horse lovers and outdoor enthusiasts.
#4 The Coastal Discovery Museum
The Coastal Discovery Museum, located at Honey Horn, offers a great selection of events for all to enjoy, especially children. Explore the cultural history and environmental aspects of Hilton Head Island.  Offering kayaking tours, shrimp trawling expeditions, Blue Crab Discoveries, and much more, the Coastal Discovery Museum never fails to wow its tourists and deliver a spectacular adventure.
#5 Pinckney Island Wildlife Refuge
Located 5 minutes west of Hilton Head Island is Pinckney Island, home to the Pinckney Island Wildlife Refuge. The Lowcountry is well known for maintaining plenty of un-spoiled wild terrain for exploration.  This is a perfect place to walk on peaceful trails exploring nature and seeing plenty of wildlife. The best part of Pinckney Island is that it is FREE and open to anyone.
#6 Dolphin Tours
Any resident of Hilton Head will tell you that Hilton Head Island's waters are filled with dolphins. Take a guided dolphin tour from any one of the many charters and literally come with in a few feet from the oceans most loveable creatures!
#7 Fishing Charters
Hilton Head Island has some great fishing. With 10 off shore man made reefs near by you will not be disappointed. The best way to experience off shore fishing on Hilton Head Island is to book a fishing charter with one of the island's experienced fishing companies.
#8 Golf
If there is one thing Hilton Head Island is famous for it is definitely golf. Hilton Head Island has a great selection of top notch, high quality courses. Many of them were designed and built by world famous golf course architects and former golf legends. With warm temperatures throughout the year, golf can be played in any month.
#9 Tennis
If you love tennis then you are in luck. There are a lot of various spots to play tennis throughout the Island. A good place to start is in the Palmetto Dunes Resort, Sea Pines Plantation, or Shipyard.
#10 Island Cycling
One very over looked activity on Hilton Head is cycling. Tourists love to ride bikes on the beach, especially at sunrise or sunset where you can catch some beautiful Carolina Sky. Enjoy over 60 miles of riding trails on the Island,such as in Sea Pines Plantation on the Sea Pines Forest Preserve. Much of the Island's south end is accessible via bike. Ride to dinner with the kids, or ride to the beach to meet up with friends. Enjoy a vacation without even needing to drive!
Click here to see why Hilton Head Island is not just a summer destination but also a great place to vacation in the fall & winter months. Beach Properties of Hilton Head has been voted the best vacation company on the Island for the last 7 years! Click here to see how you could save on all of these activities above by being a Beach Properties guest. Beach Properties of Hilton Head has some spectacular offers for fall & winter stays going on right now. Go to our website to see how much you could save booking with us this holiday season!